The only backpack a working woman would ever need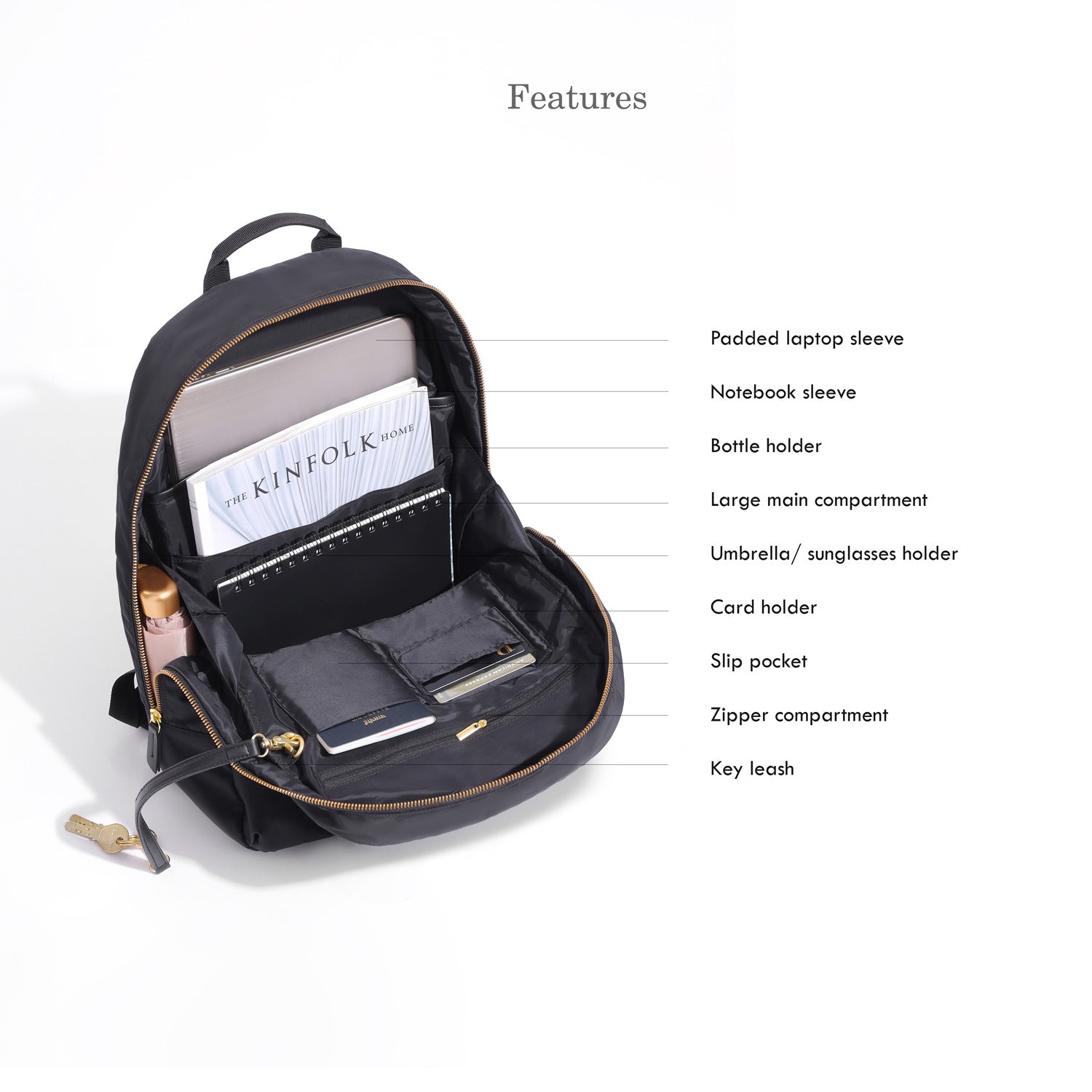 The backpack, re-invented
We've taken the boring old backpack and turned it into an organized, functional & stylish carry-all.  
Featuring sleek interior compartments that are designed specifically to fit your 15.5" laptop, notebook, phone, sunglasses, makeup, tech accessories, keys and chargers. You'll intuitively know where everything is.
Chic, versatile and functional
The Always Backpack is for exactly what it says it is – always – letting you switch between the outdoors, indoors, your work and life all at the same time.
Ships tomorrow
Free shipping | 10 day returns and exchanges